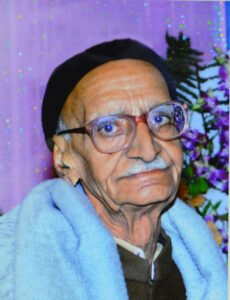 In 1955, Our grandfather Pandit Harprasad Ji Shastri realized his dream of giving people the real taste of fragrances and floral flavours. He started the business with the policy of honesty, Good Customer Relationship and New Innovations. Since then we are running our firm confiding these policies as legacy and heredity. No customer ever found any flaw in our commitments towards them. With wrong intention, a firm could run his business for some years, but not for decades.
So now, We introduce ourselves to you. We are Vishuddh Fragrance , a firm with a motive of Fragrances, Purity, Innovations. we research fragrances, develop them and time to time introduce you our new innovations.
We manufacture, retail, wholesale all items related to Fragrances and Deity Worship (Pooja). Our specializations are Natural Oils( Attar), Foreign Attar (French & Arabian attar like Arabian Sandal, Azzaro, Al-Habib, Polo Green) Incense Sticks, Dhoop Sticks, Smokeless Dhoop Sticks, Air Fresheners, Car Fresheners in natural flavours like Tulsi, Rose Water, Pure Dhoop Logs, Sandal Powder, Pure Sandal Wood, Hawan Powder etc.
We also provide our customers Tulsi Mala, Sfatic Mala, Rudraksh Mala, Pearl Mala, Shankh etc. with 100% guarantee.
What else, we give our customers 7 day return grace period* . We think that is the maximum flexibility of any business. So it's time for you to get associated with us. feel the fragrance n make the others feel.
Our Shop